Del's Dollar Deals Menu. Everything $1 each or less.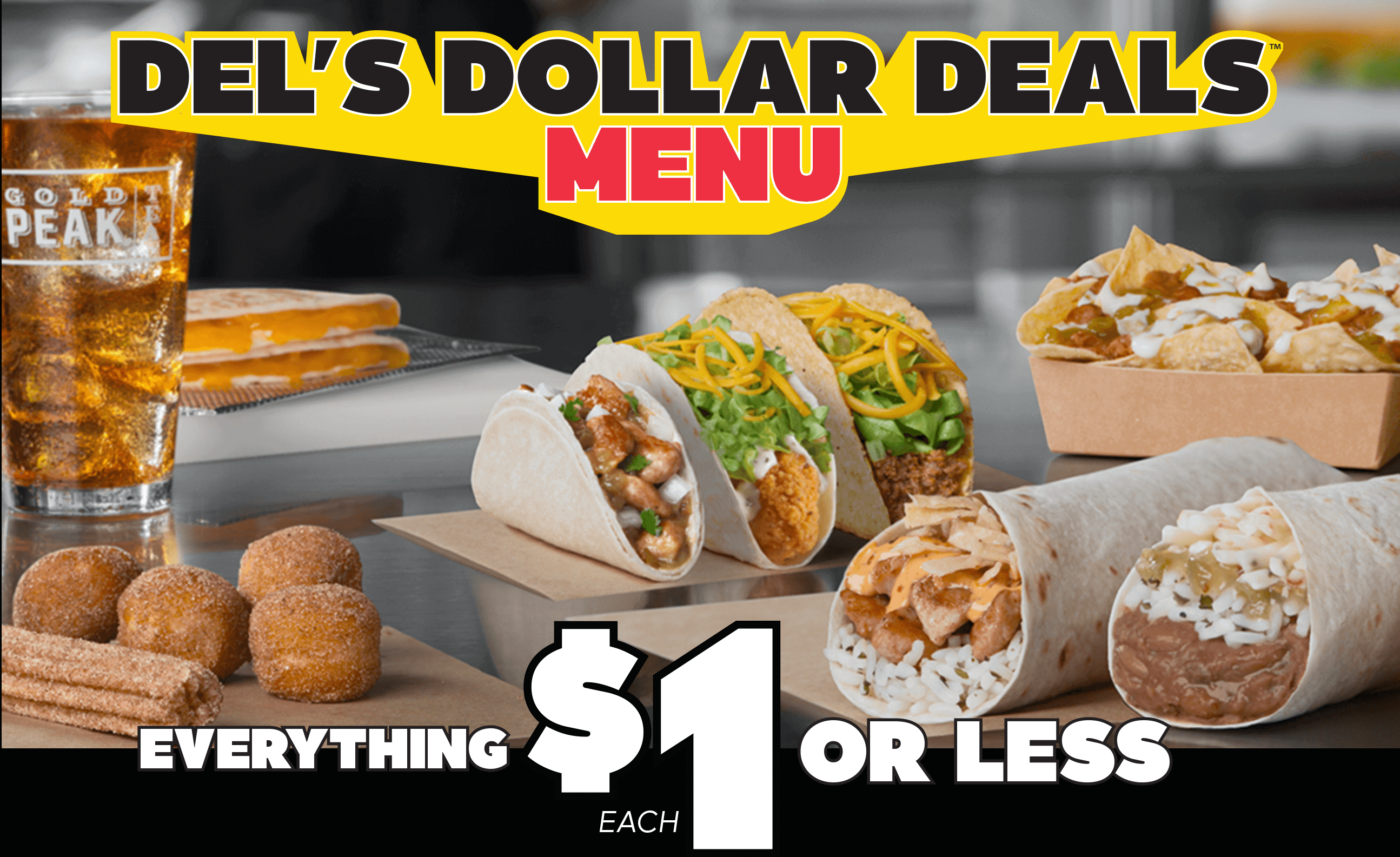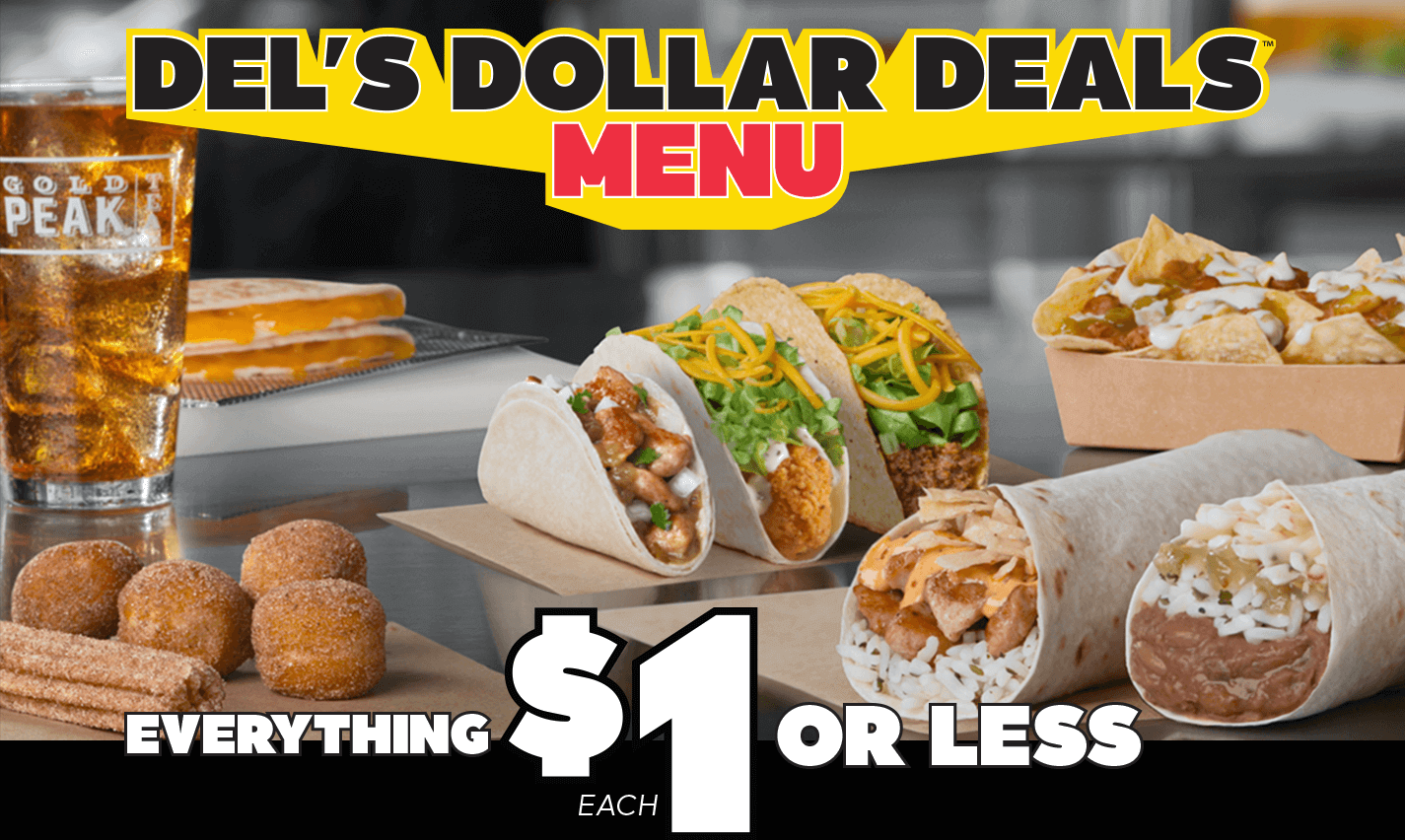 Tacos - Featuring, Value Taco (crunchy or soft), New Crispy Chicken Taco, New Habanero Crispy Chicken Taco, and Chicken Taco Al Carbon Taco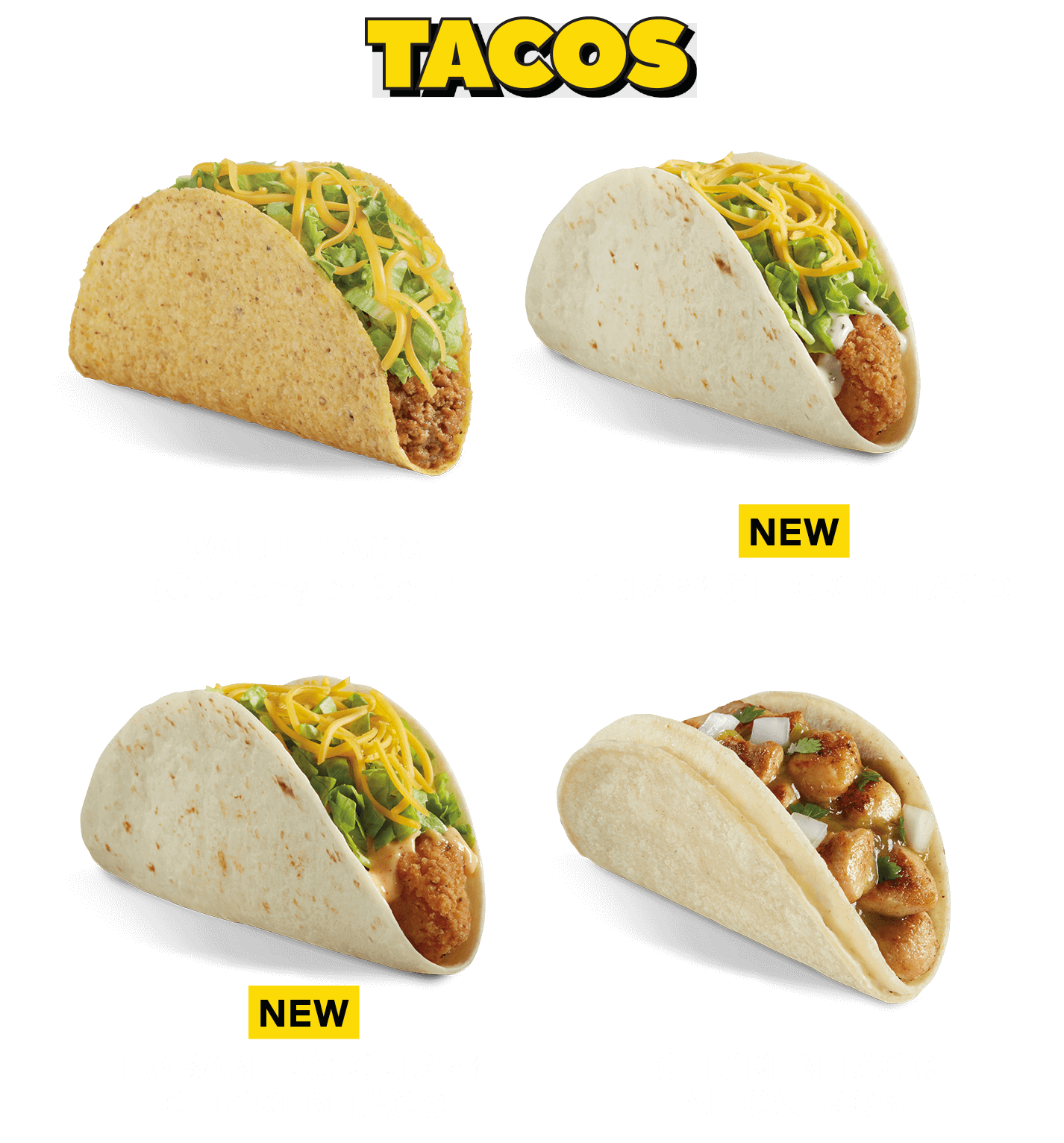 Burritos and Rollers - Chicken Crunch Burrito, Jacked Up Value BRC Burrito, Chicken Rollers (original, ranch, chipotle, caeser)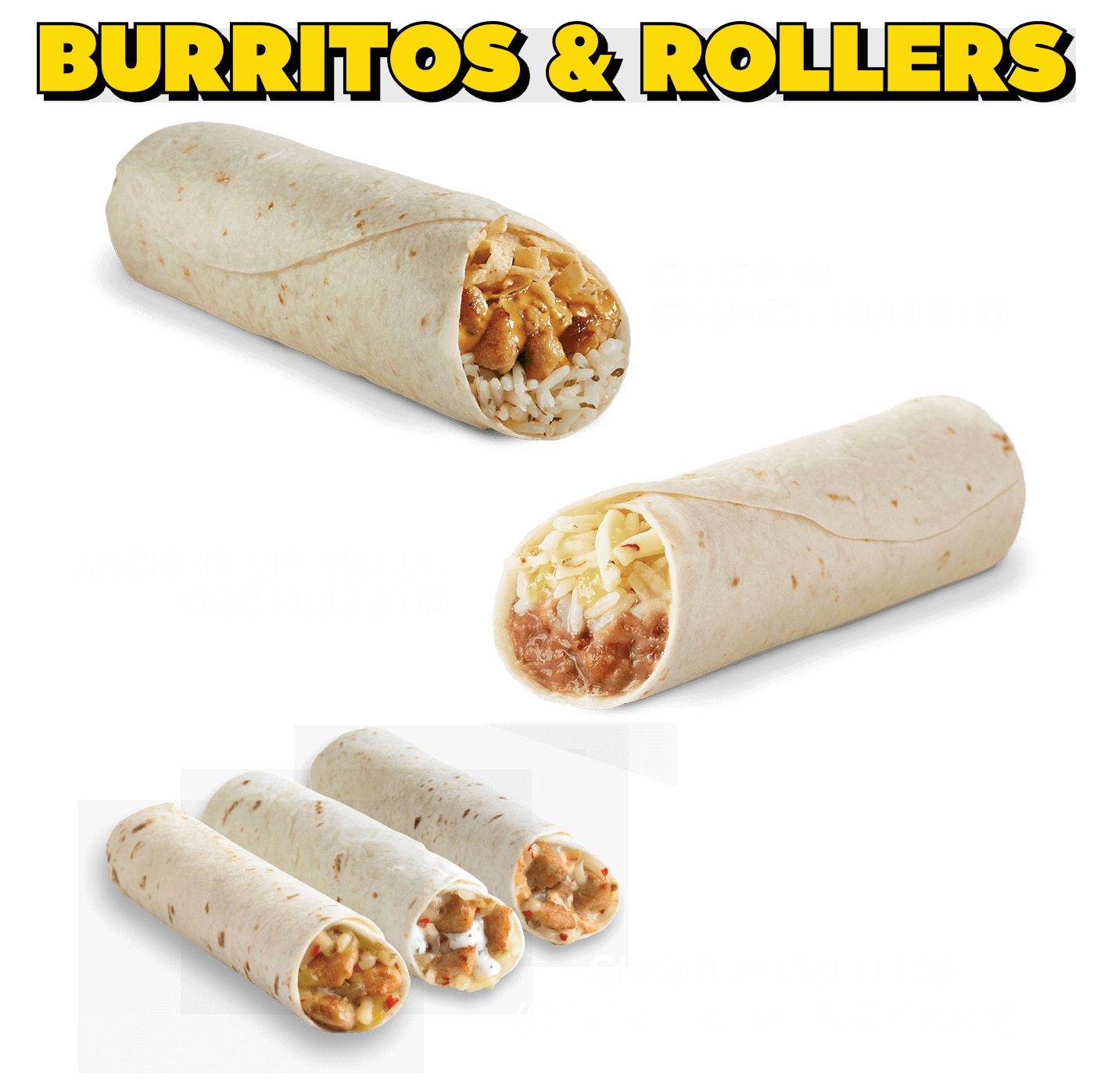 Specialties - Mini Cheese Quesadilla, New Mini Taco Salad, 3 Layer Queso Nachos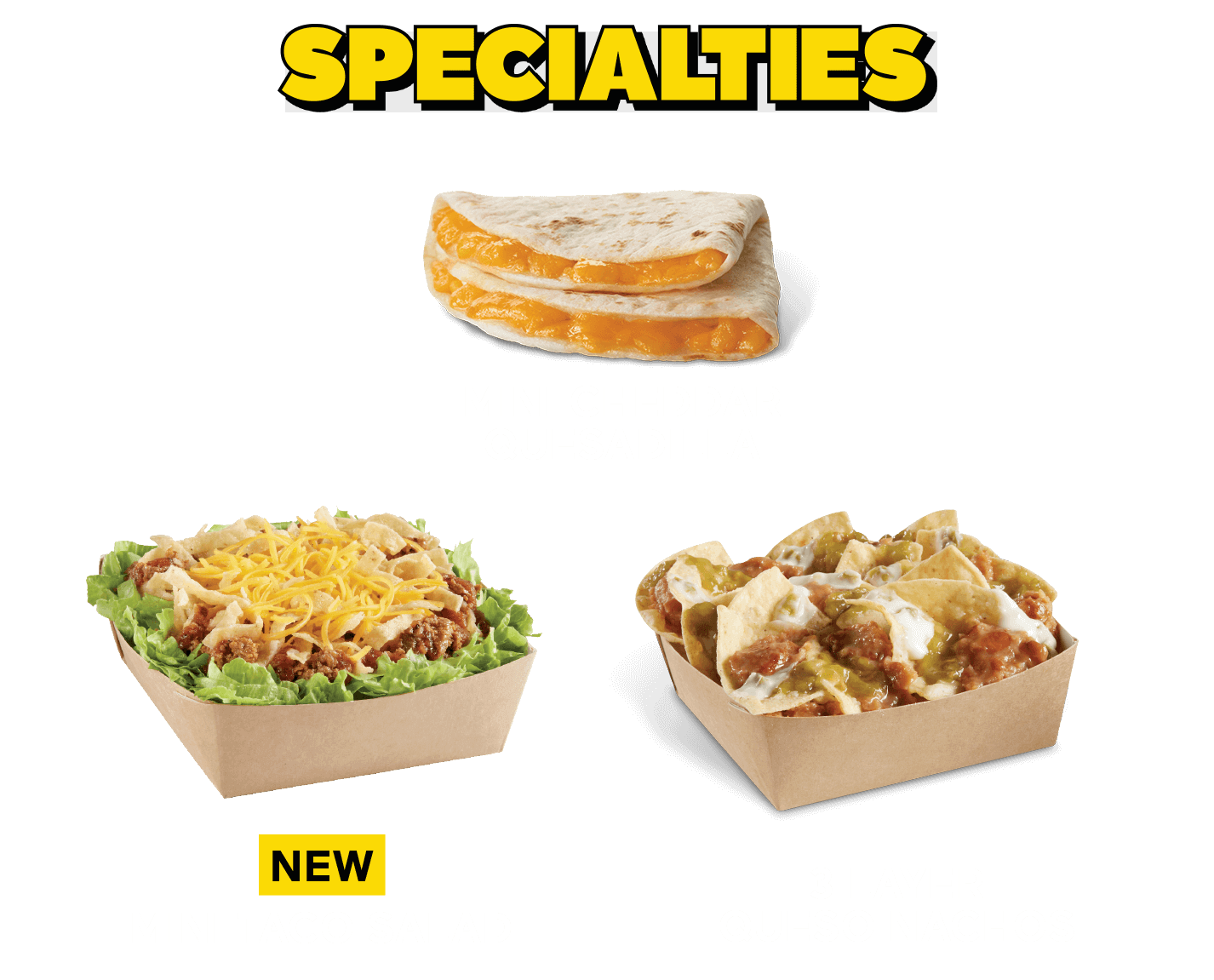 Drinks and Desserts - Mini Churro, Donut Bites 4 piece, Value Iced Coffee, Medium Brewed Iced Tea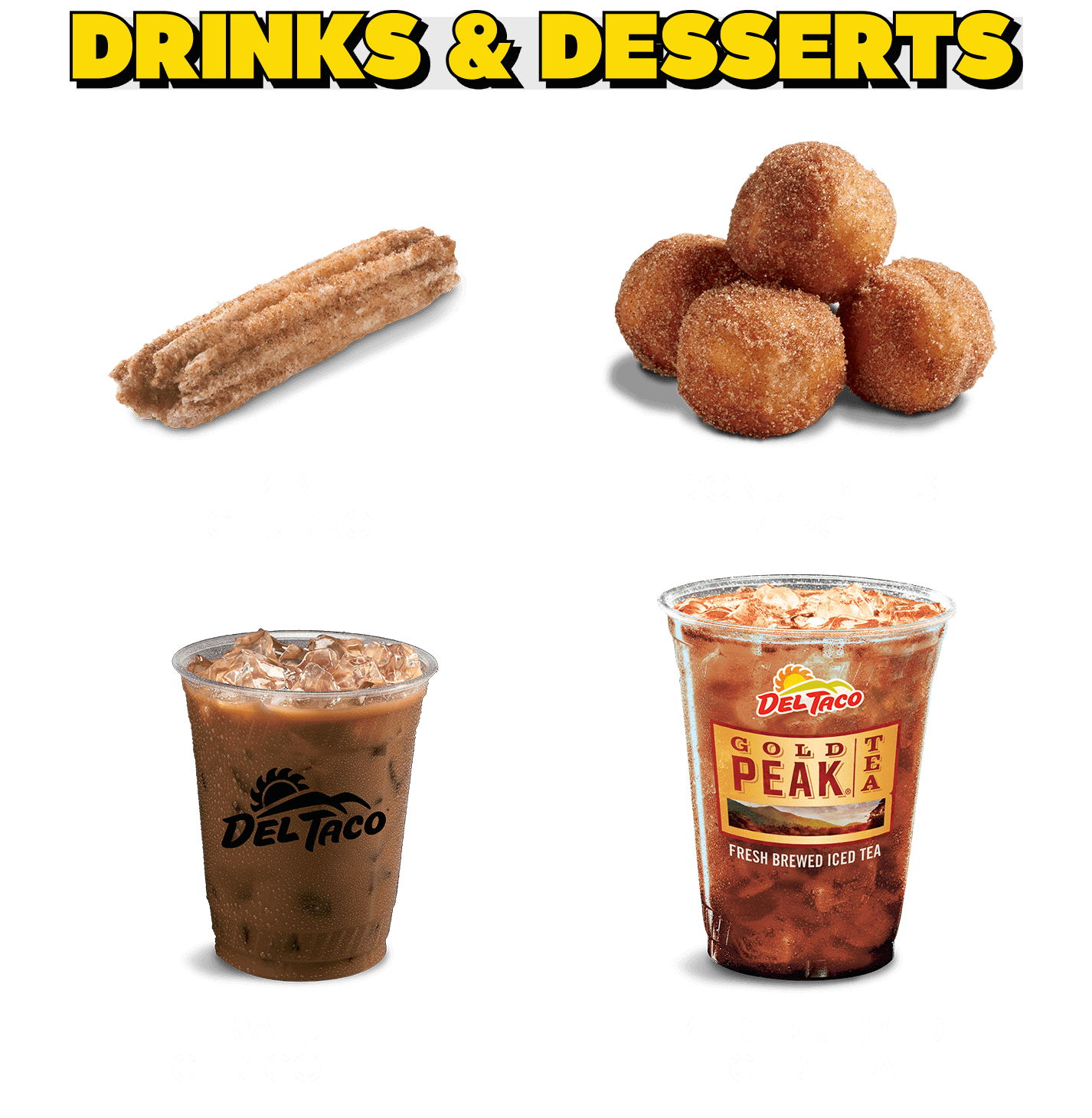 For product descriptions, nutrition, and allergen information Click Here
Price and participation may vary.